Columns written by Greg Grant and a Smith Co. Master Gardener which have appeared in the Tyler Morning Telegraph, are posted here.
It's time to plant that spring crop of green beans
By Greg Grant, Texas A&M AgriLife Extension Service – April 18, 2019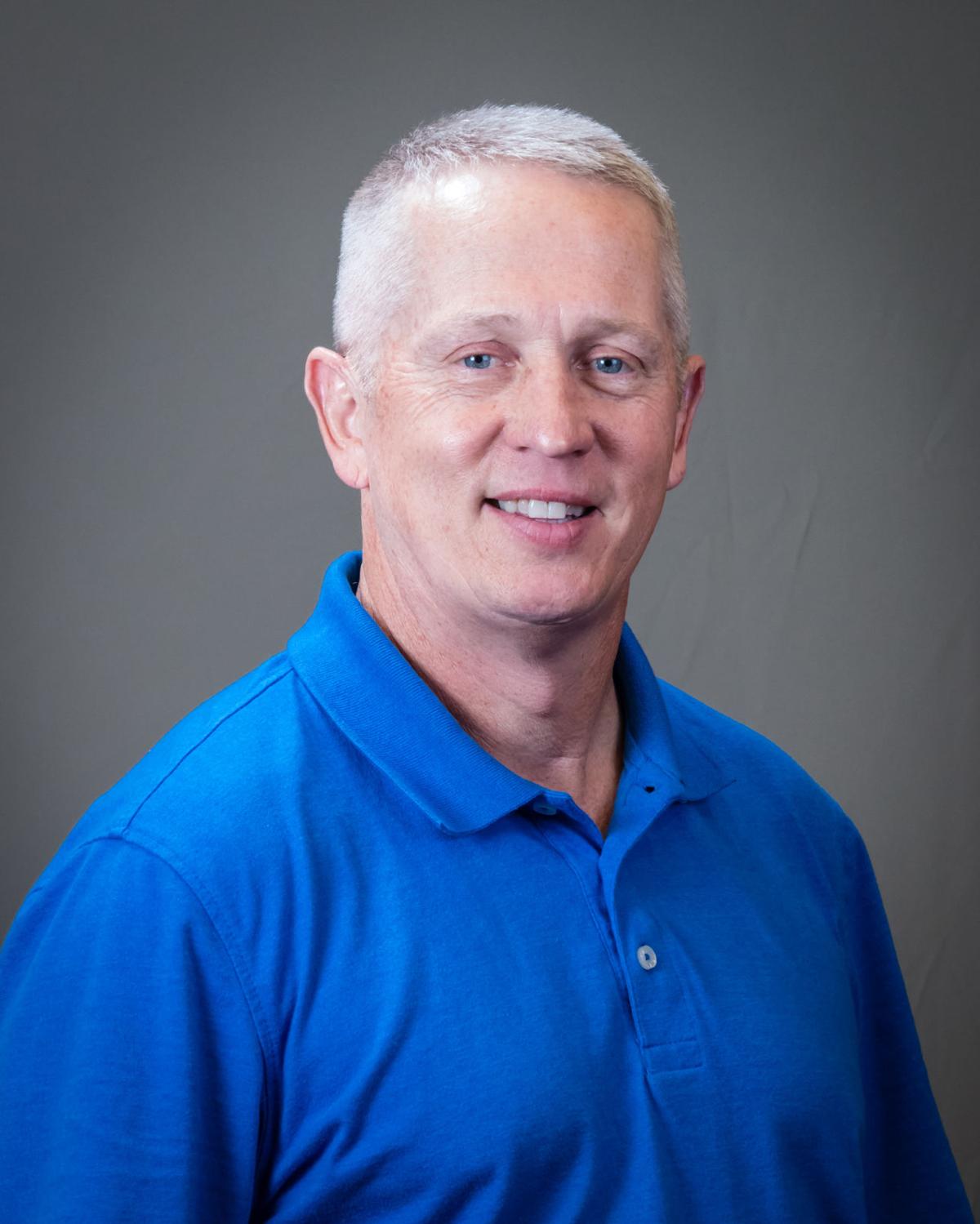 My oldest brother, Doice, used to gag and refuse to eat green beans (Phaseolus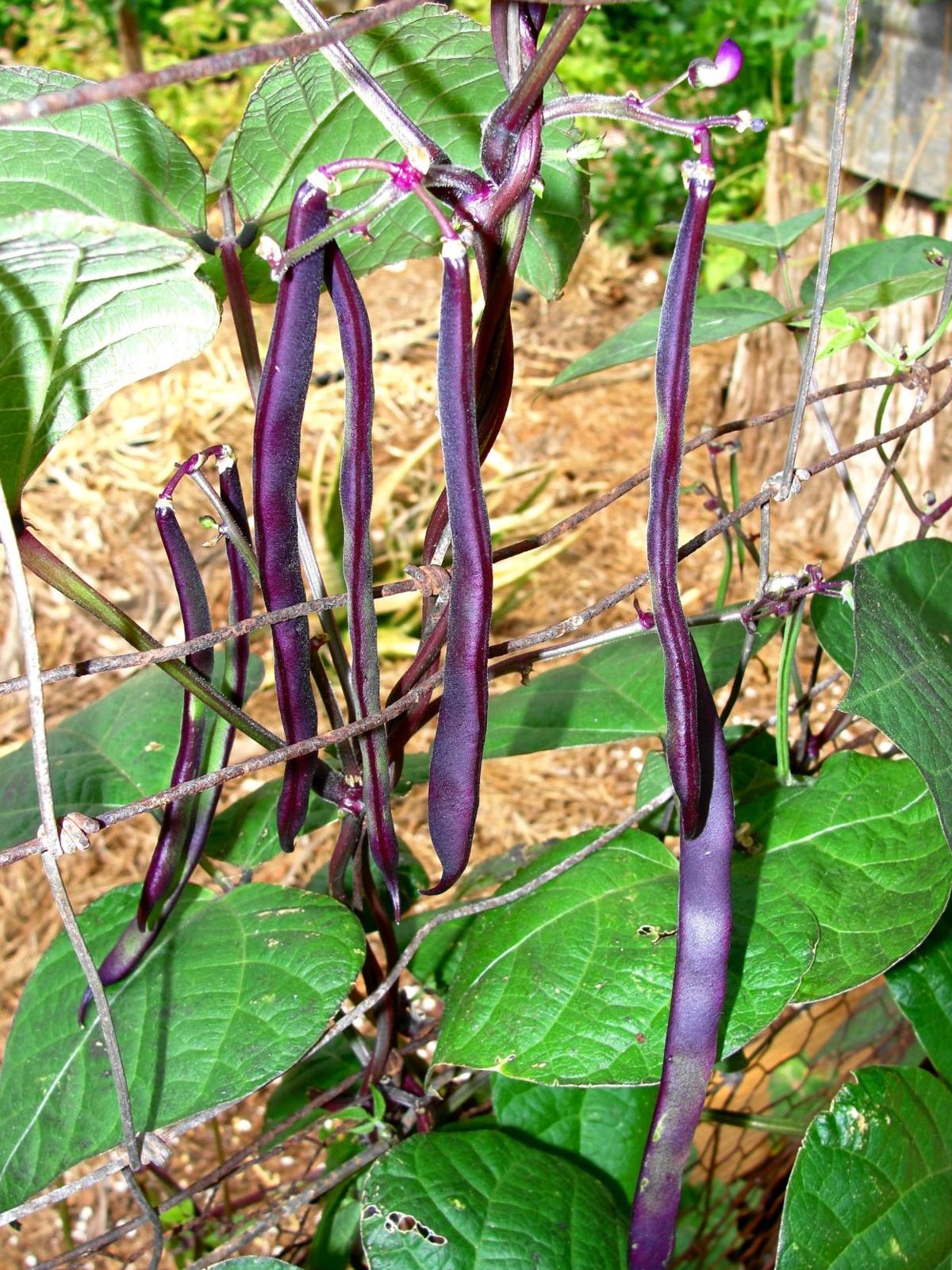 vulgaris) as a child. I'll be the first to admit, those mushy things out of a can weren't my favorite either. Imagine my surprise when I started growing them myself and found out how much better fresh veggies were than canned ones. To this day I hardly eat canned vegetables. Why would you when you can grow much better yourself?
Green beans require warms soils to germinate and should be planted after all danger of frost in the spring (April). Planting too soon while the soils are cold will result in poor germination and stunted plants. However if you wait too long, you will most likely have to deal with warm temperatures and limited bean set. A fall crop of green beans can be planted in August. Just remember that green beans form best when the temperatures are in the 70s. After the seedlings establish themselves and have their first true leaves, thin the plants to 3 to 4 inches apart.
Green beans require at least 8 hours of direct sun each day. They aren't picky about soil types but should be planted in areas that drain well. It is ideal to till several inches of compost or organic matter into the soil if possible and incorporate 2 pounds of a complete lawn fertilizer (15-5-10, 18-6-12, etc.) per 100 square feet of bed or every 35 feet of row. The ideal soil pH for growing green beans is 6.0-7.5, so liming is probably in order here.
Green beans are direct seeded into the garden. Create a raised row about 6 inches high and 8 to 12 inches wide. Multiple rows should be around 36 inches apart. Open a shallow trench 1-2 inches deep with the corner of a hoe or a stick. Drop the seed several inches apart to insure a good stand. Cover lightly with loose soil using a hoe or garden rake. Make sure the seed isn't too deep or it won't germinate.
Check the progress of your green bean plants when they are 6 to 8 inches tall. If they are vigorous and healthy, you don't need to do a thing. If they are pale green and not vigorous, you will need to apply a high nitrogen fertilizer to stimulate their growth. Use 1 cup of ammonium sulfate (21-0-0) for every 35 feet of row. Sprinkle half of the fertilizer down each side of the row. Lightly work it into the soil and then water. This extra fertilizer application to boost the plants along is known as "side dressing." Green beans are relatively pest free. However, watch for aphids, stinkbugs, spider mites and rust, and treat with a labeled pesticide.
Greens beans are generally ready to harvest about 56 days from seeding. They should be harvested when the pods are young and tender, 3 to 5 inches long, and before the seeds inside begin to bulge. It's better to pick them too small than too large. Harvest them at least every other day so the pods don't become tough and stringy.
Recommended varieties for Texas include Blue Lake (round), Contender (round), Derby (round), Tendergreen (round), Topcrop (round), Blue Lake-Pole (round), Jade-Pole (round), Kentucky Wonder-Pole (round), Greencrop (flat), Roma II (flat), and Purple Podded Pole (flat). Green beans are native to Central America.
Greg Grant is the Smith County hrticulturist for the Texas A&M AgriLife Extension Service and author of "Texas Fruit and Vegetable Gardening." You can read his "Greg's Ramblings" blog at arborgate.com, follow him on Facebook at "Greg Grant Gardens" or read his "In Greg's Garden" in each issue of Texas Gardener magazine (texasgardener.com). More research-based gardening information from the Texas A&M AgriLife Extension Service can be found at aggie-horticulture.tamu.edu.
---
Tidal Wave cherry and silver petunias make a super splash as Texas Superstar plants
By Steve Farrell, Smith County Master Gardeners – April 18, 2019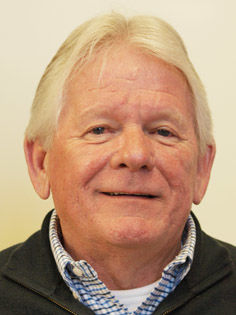 If you want a bright cherry red plant that your neighbors will see from a quarter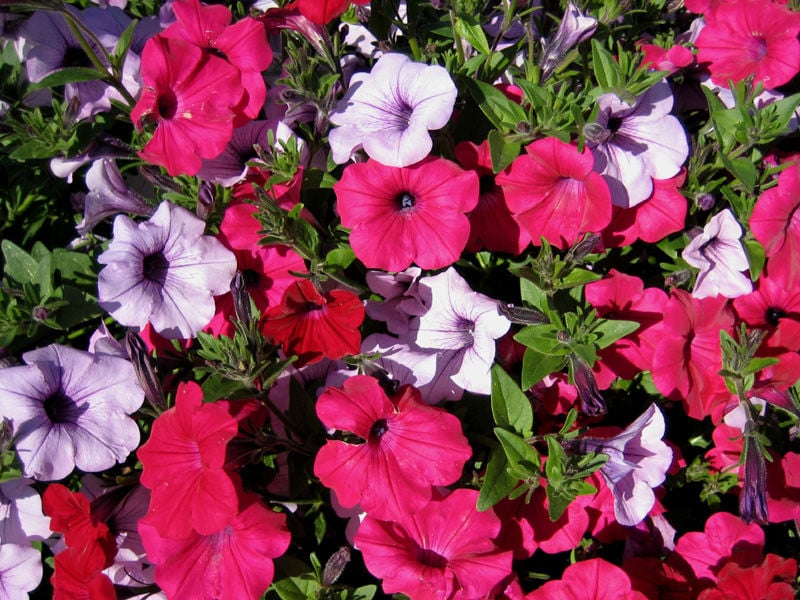 mile away, then the Tidal Wave cherry petunia is just what you need. Or perhaps for a cascading plant that blends well with purple foliage in cool color schemes, the Tidal Wave silver petunia is an excellent choice.
Both Tidal Wave varieties were initially introduced by PanAmerican Seed, have been rigorously tested across Texas and were selected and certified as Texas Superstar plants. That means they can survive the heat and humidity of our East Texas summers, need minimal soil preparation, minimal water and no pesticides.
Tidal Wave petunias (Petunia x hybrida) provide gardeners a vibrant, colorful and prolific blooming flower that can fill a flower bed with eye-catching color or provide a waterfall of color cascading over walls and spilling out of hanging baskets. The plants will bloom lavishly from spring, well into fall, and have been known to survive the winters in parts of South Texas. They are a super choice for spring planting.
Unlike traditional petunias, the Tidal Wave series does not require deadheading, and can withstand the East Texas summer heat and humidity. They should be planted in full sun in moist, well-drained soil. Plants will grow up to 20 inches tall and can spread as much as 4 feet with masses of 3-inch flowers. Fertilize with a water soluble, all purpose fertilizer immediately after planting, then every two weeks throughout the growing season. Keep the soil moist, but not soggy. Petunias don't like water on their flowers, and blooms will close up and appear wilted. Avoid watering them from above. Use drip irrigation or a water wand to apply water at the base of the plant at soil level.
Although Tidal Wave petunias bloom prolifically and do not require deadheading, periodic deadheading will promote greater flower production. Simply pinch back spent blooms along with the small stem that attaches it to the plant. This will prevent the plant from using its energy to produce seed, which encourages more blooms. If desired, plants can be lightly trimmed in mid to late summer; a string trimmer will do the trick. Tidal Wave petunias can be propagated from seed, but this could be a challenge for novice gardeners. They would be best purchased as flowering plants in containers that are 6 inches or larger.
East Texas Gardeners in search of an eye-catching, colorful, vibrant, dazzling, cascading flower that is low maintenance and will bloom from spring through fall should check out Tidal Wave cherry and silver petunias, available from local nurseries and box stores that offer Texas Superstar plants.