Columns written by Greg Grant and a Smith Co. Master Gardener which have appeared in the Tyler Morning Telegraph, are posted here.
---
Our common native passion vine, (Passiflora incarnata) or maypop, is a relic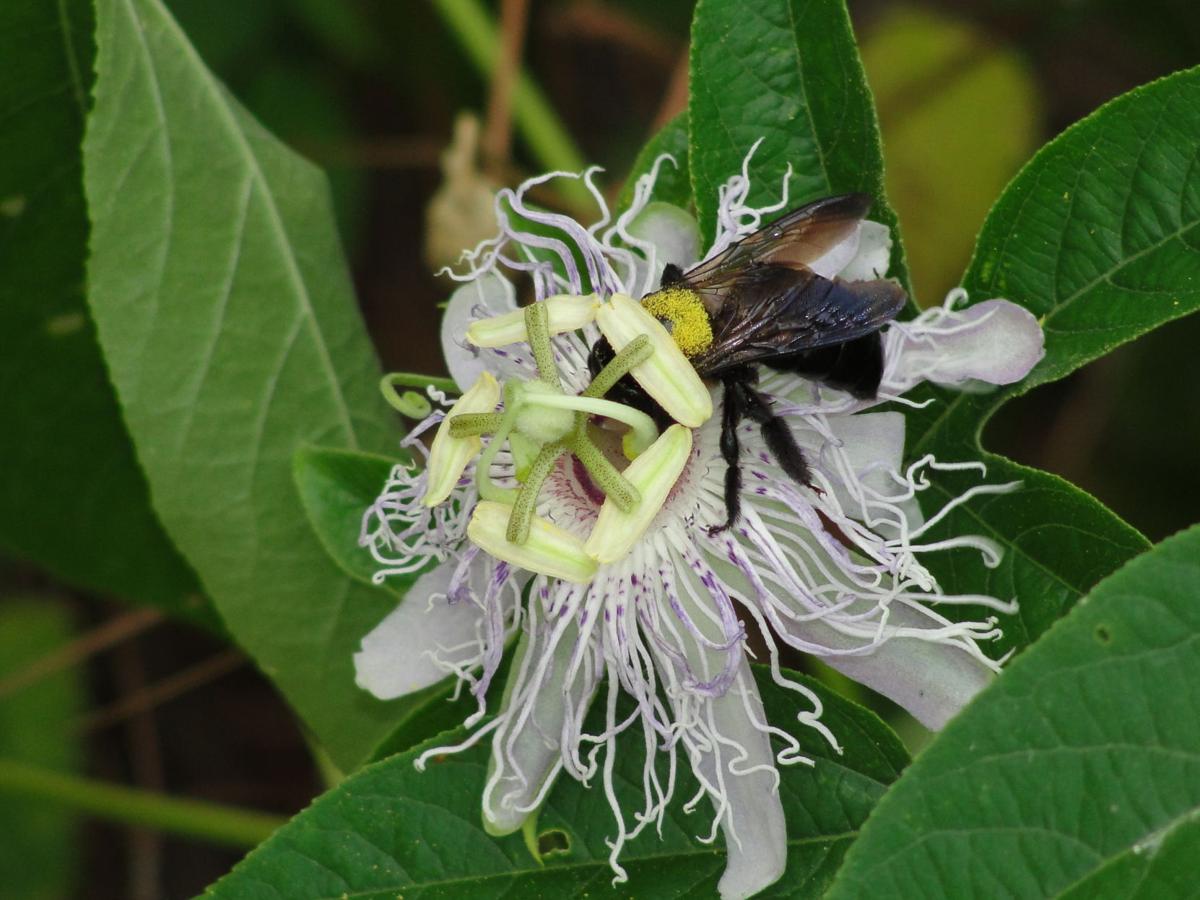 from our tropical days millions of years ago. It is a member of a tropical fruit family and serves as the host for the pretty, orange, gulf fritillary butterfly, a tropical holdover as well. Many other beautiful passion vines, including the edible passion fruit (Passiflora edulis), are cold tender and will freeze in all but the coastal parts of the South.
Passion vines got their name from early Spanish priests who weaved each part of the amazingly intricate flowers into the story of the passion of Christ. And intricate they are. At least in the South, I know of no other flower with such an array of floral parts.
Maypop vines occur in pastures and along the edge of woods and roadsides and will either climb trees, fences and other structures or sprawl about the ground as they do in open prairies. The maypop is virtually indestructible; but performs best in full sun with good drainage. Propagation is from seed or cuttings. Once you've located a plant, the real show starts.
Greg Grant is the Smith County horticulturist for the Texas A&M AgriLife Extension Service. He is co-author of "Heirloom Gardening in the South." You can read his "Greg's Ramblings" blog at arborgate.comor read his "In Greg's Garden" in each issue of Texas Gardener magazine (texasgardener.com). More science-based gardening information from the Texas A&M AgriLife Extension Service can be found at aggie-horticulture.tamu.edu.