Quarantine Gardening
                 by Rose Ann Smith, Master Gardener
During this time of "Shelter In Place" here in the Texas Panhandle, a way to relieve the stress of isolation is to consider gardening.  Following are some ideas you might consider during this time or isolation.   If you already have a garden and have been outdoors, you know how helpful it may be to be distracted from this isolation.  For newcomers to gardening, these few ideas may be helpful to relieve the stress that may occur during this Pandemic. Another benefit of gardening is the exercise you receive.  There is no question that moving is both beneficial and a very healthy way to reduce stress. 
Location For Your Garden
If you are planting in full sun, shade or partial shade, you will have to find plants that fit these locations.  If you are considering and herb garden, consider a location close to the kitchen area of your home.  Follow plant instructions very closely for location when planting.
Consider Planting in Small Locations 
Avoid large areas during this time. Consider planting in raised beds or even containers.  There are many ideas for this type of gardening on the internet as well as in books and magazines.  
Tools
Keep it simple.  Basic hand tools are pruning shears, a hand trowel, trans-planter, hand cultivator and weeder, and of course, garden gloves.  Other basic tools are: a garden rake, hoe, shovel and a leaf rake.  Consider planting materials if deciding to plant raised beds, and of course pots if deciding on a container garden. 
Plants
When purchasing plants, if you do not wish to consider local nurseries during this Pandemic, you may purchase plants online.  Survey online websites for nurseries that will mail plants to your address.
Indoor Planting
Perhaps you are considering planting indoors, or starting garden plants inside.  From a health stand point, plants indoors add to purification of air.  Also indoor greenery can be an attractive asset to your living space.  There are a number of plants that enjoy the indoors.  One example are succulents.  These plants are water-wise, requiring little water and can be an added feature to any garden, indoors or outdoors.
Practice Social Distancing
As a reminder, if you are planting  with  friends or others, not living in your household, wear face masks and practice standing six feet apart.
Finally, one more benefit to Gardening at this time, is that if you have children living in your household, this is an excellent way for them to spend time outdoors and to learn valuable gardening lessons.
Happy Gardening!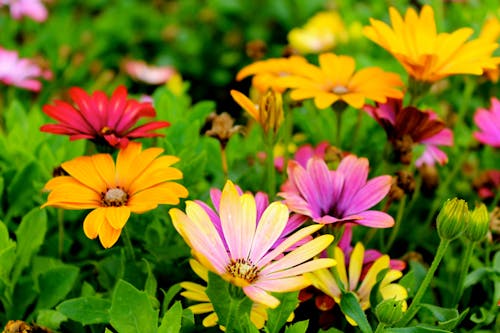 https://dshs.texas.gov/coronavirus/